Ms. Mary Jones (Irish) – Ms. Mary Jones
OMNIPRESENT
Thank you Poonam !! I bet Trev said you was everywhere thank you we wouldn't be anywhere without you it's such a relief you will never know. Thank you so so much Poonam they wouldn't be going home if it wasn't for you and all you have done x Sep-2019 (Ukraine)
John Reilly- Irish babies
HUMANE OR GOD
U are more than what the letter said poonam. You are a one of a kind human. I look at these babies and know in my heart they are here all because of you. Me and Sarah speak of you every day to these babies and always will. I really wished you were coming to Ireland as I have a gift for you because you deserve this present. You are more than welcome to share our story to others if they need help when u need to Poonam. Everyday as these babies get better the closer I am to believing you are a legend which stays in the shadows. You told me in your religion there are many gods which people pray to. I can tell u this much I am pretty sure we found someone which rivals all the gods. And that is you. Sep-2019 Ukraine
Niamh
120% EFFORTS
Hi Sanjay We would like to thank all involved in assisting us to leave kiev (Ukraine) thanks so much. Poonam - fantastic lady so much love for her, she helped us so much in our exit especially yesterday, we will always be grateful to her 120% efforts. Could not have done it with out poonam.
Paige chambers -US
COMPLEX
After being stuck in Ukraine for over 4.5 months (with a complex case), I would like to personally thank Poonam and Sanjay for getting us home to the U.S. with our two miracles! They went above and beyond for us and we are forever grateful to them for their assistance and personal care towards us. They were both available around-the-clock and exhausted every option until we had success! Again, we are so grateful-thank you both! XOXO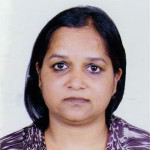 Founder Director Poonam brings meritorious experience of having managed Citizen Services & Assistance Services at U.S. Embassy New Delhi for over 20 Years. She is the go-to person for the couple desiring to be parent either thru Adoption or Surrogacy; globally. She has been part of the Surrogacy and Adoption Policy & Cases since 2002. Poonam is an 'Invitee' to many conferences, forums and meetings to streamline the Pre & Post ART. She is supervising the Embryos Transfer between countries. Poonam has helped IPs from 34+ countries for Surrogacy in India, Nepal, Thailand, Cambodia, Georgia, Kiev, Canada, Kenya. Her Compassionate nature is the key to services related to Clinic Selection, Embryo Transfer, Agreements & Baby Passport.
SURROGACY PROGRAMS FOR EVERYONE
CHOOSE FROM AN ARRAY OF OPTIONS
International Star Overseas Services (ISOS) provides a seamless process to assist intended parents (IP/s) through surrogacy to legally exit the country where infant/s are born and legally enter the IPs' home country (30+ e.g. Australia, UK, Ireland, Spain, Canada, USA). Poonam's ISOS one-stop-shop for the IPs to get tension free exit from countries such as Ukraine, India, Kenya, Cambodia, Thailand and Nepal to entry of IPs' home country with newborn baby(ies).
ISOS has helped IPs even during 2017-2019 in completing their surrogacy journey from India.
ISOS team assists families with professionalism and expertise to ensure a seamless process. The Unit is supported by regional staff.